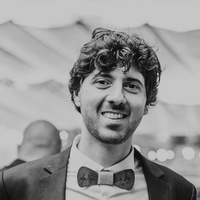 About
I am an assistant professor at the Department of Cognitive Science and Artificial Intelligence, Tilburg University (TiU). Between January and July 2020 I worked as an assistant professor in Computing the School of Computing, DCU. Prior to that (2017 - 2019) I worked as a post-doctoral researcher in the ADAPT centre, DCU. I hold a PhD in computer science engineering from KULeuven, Belgium. During my PhD studies I have worked on the design and development of artificial intelligence software for learning and reasoning with uncertain data. Before joining the ADAPT centre at DCU I was leading KantanLabs - a research and development group committed to advancing language technology within which I worked on introducing innovative technology such as efficient word reordering, improved alignment, neural MT and so on.
My academic interests are in the field of machine translation, cross-lingual information retrieval, natural language processing and subtopics related to optimisation, quality, performance, fairness, low-resources.
I have been involved in the teaching of courses on Linux, machine translation, machine learning and programming languages.
I have a strong industry experience having worked on projects with, among others, Microsoft, eBay and Huawei.
Starting from 1st of January 2021, I will be the scientific lead of the EU-funded project on translation of sign and oral languages: SignON
Publications
2020
Xabier Soto, Dimitar Shterionov, Alberto Poncelas and Andy Way, Selecting Backtranslated Data from Multiple Sources for Improved Neural Machine Translation, The 58th Annual Meeting of the Association for Computational Linguistics (ACL2020), Seattle, USA

Piyush Arora, Dimitar Shterionov, Yasufumi Moriya, Abhishek Kaushik, Daria Dzendzik and Gareth Jones An Investigative Study of Multi-Modal Cross-Lingual Retrieval, Workshop on Cross-Language Search and Summarization of Text and Speech (CLSSTS 2020), Marseilles, France

Dimitar Shterionov, Félix do Carmo, Joss Moorkens, Murhaf Hossari, Joachim Wagner, Eric Paquin, Dag Schmidtke, Declan Groves, and Andy Way, A Roadmap to Neural Automatic Post-Editing - an Empirical Approach, Machine Translation Journal (in press)

Félix do Carmo, Dimitar Shterionov, Joss Moorkens, Joachim Wagner, Murhaf Hossari, Eric Paquin, Dag Schmidtke, Declan Groves, and Andy Way, A Review of the State-of-the-art in Automatic Post-editing, Machine Translation Journal (in press)
2019
Alberto Poncelas, Maja Popovic, Dimitar Shterionov, Gideon Maillette de Buy Wenniger, Andy Way Combining SMT and NMT Back-Translated Data for Efficient NMT, Recent Advances in Natural Language Processing, Varna, Bulgaria, Sep. 2019

Eva Vanmassenhove, Dimitar Shterionov and Andy Way, Lost in translation: loss and decay of linguistic richness in Machine Translation, Machine Translation Summit XVII (MTSummit 2019), Dublin, Ireland, Aug. 2019.

Dimitar Shterionov, Félix do Carmo, Joss Moorkens, Murhaf Hossari, Eric Paquin, Dag Schmidtke, Declan Groves, and Andy Way, When less is more in neural quality estimation of machine translation. an industry case study.Machine Translation Summit XVII (MTSummit 2019), Dublin, Ireland, Aug. 2019.

Dimitar Shterionov, Joachim Wagner and Félix do Carmo, APE through neural and statistical MT with augmented data. ADAPT/DCU submission to the WMT 2019 APE Shared task, Jul. 2019, Fourth Conference on Machine Translation (WMT19), Florence, Italy, Aug. 1-2, 2019

Daniel Stein, Dimitar Shterionov, Andy Way, Towards language-agnostic alignment of product titles and descriptions: a neural approach Workshop on e-Commerce and NLP (ECNLP 2019), San Francisco, USA, May 2019

Dimitar Shterionov, Alberto Poncelas and Andy Way, Neural Machine Translation with and without parallel data - presentation, Computational Linguistics in the Netherlands (CLIN2019) conference, Groningen, the Netherlands, February 2019

Eva Vanmassenhove, Amit Moryossef, Alberto Poncelas, Andy Way and Dimitar Shterionov, ABI Neural Ensemble Model for Gender PredictionAdapt Bar-Ilan Submission for the CLIN29 Shared Task on Gender Prediction Computational Linguistics in the Netherlands (CLIN2019) conference, Groningen, the Netherlands, February 2019. Prepring available at: https://arxiv.org/abs/1902.08856
2018
Alberto Poncelas, Dimitar Shterionov, Andy Way, Gideon Maillette de Buy Wenniger and Peyman Passban Investigating Backtranslation in Neural Machine Translation, Proceedings of the EAMT2018 conference, Alicante, Spain, May 2018
2017
Dimitar Shterionov, Pat Nagle, Laura Casanellas, Riccardo Superbo, Tony O'Dowd, Andy Way, Human versus Automatic Quality Evaluation of NMT and PBSMT, DOI: https://doi.org/10.1007/s10590-018-9220-z, Machine Translation Journal, September 2017

Giulia Mattoni, Pat Nagle, Carlos Collantes, Dimitar Shterionov, Zero-Shot Translation for Indian Languages with Sparse Data User-track proceedings of MT Summit 2017, Nagoya, Japan, September 2017

Dimitar Shterionov, Pat Nagle, Laura Casanellas, Riccardo Superbo, Tony O'Dowd, Empirical evaluation of NMT and PBSMT quality for large-scale translation production, In electronic proceedings of EAMT2017, Prague, The Czech Republic, May 2017

Anita Ramm, Riccardo Superbo, Dimitar Shterionov, Tony O'Dowd, Alexander Fraser, Integration of a Multilingual Preordering Component into a Commercial SMT Platform, In The Prague Bulletin of Mathematical Linguistics, Number 108, June 2017, pp. 61–72
2016
Dimitar Shterionov, Marc Anthony Palminteri, Laura Casanellas, Jinhua Du, Tony O'Dowd, Andy Way, Improving KantanMT Training Efficiency with fast_align, In proceedings of Association for Machine Translation in the Americas 2016 Conference (AMTA2016), vol 2.

Dimitar Shterionov, Tony O'Dowd, Divide and Conquer Strategy for Large Data MT, In proceedings of Association for Machine Translation in the Americas 2016 Conference (AMTA2016), vol 2., Oct. 2016

Dimitar Shterionov, Machine Translation with Brains, In Multilingual Magazine, July/August 2016
2015
Theofrastos Mantadelis, Dimitar Shterionov, Gerda Janssens, Compacting Boolean Formulae for Inference in Probabilistic Logic Programming, In proceedings of International Conference on Logic Programming and Nonmonotonic Reasoning, (LPNMR) 2015, Sep. 2015

Daan Fierens, Guy Van den Broeck, Joris Renkens, Dimitar Shterionov, Bernd Gutmann, Ingo Thon, Gerda Janssens and Luc De Raedt, Inference and learning in probabilistic logic programs using weighted Boolean formulas, In Theory and Practice of Logic Programming, vol. 15, issue 03, May 2015

Dimitar Shterionov, Gerda JanssensCrucial Components in Probabilistic Inference Pipelines, In proceedings of Symposium of Applied Computing (SAC 2015), Salamanca, Spain, 13-17 April 2015

Dimitar Shterionov, Joris Renkens, Jonas Vlasselaer, Angelika Kimmig, Meert Wannes, Gerda Janssens, The Most Probable Explanation for Probabilistic Logic Programs with Annotated Disjunctions, In proceedings of the 24th International Conference on Inductive Logic Programming (ILP 2015), September 2015
2014
Dimitar Shterionov, Gerda Janssens, cProbLog: Restricting the Possible Worlds of Probabilistic Logic Programs, In First Workshop on Probabilistic Logic Programming (PLP 2014), Vienna, Austria, 17 July 2014

Shteliyan Shterionov, Dimitar Shterionov, Quantitative Methods for Investigating the Demographic Development of the Bulgarian Territories in 18th - 19th century, ( Демографската ситуация и развитието на България – форум / Demographic Situation and Development of Bulgaria – forum, Sofia, Bulgaria), 26-27 February 2014
2013
Dimitar Shterionov, Theofrastos Mantadelis, Gerda Janssens, Pattern-Based Compaction for ProbLog Inference, In proceedings of the 29th International Conference on Logic Programming (ICLP 2013), Aug. 2013
2012
Joris Renkens, Dimitar Shterionov, Guy Van den Broeck, Jonas Vlasselaer, Daan Fierens, Wannes Meert, Gerda Janssens, Luc De Raedt, ProbLog2: From probabilistic programming to statistical relational learning, In proceedings of the NIPS Probabilistic Programming Workshop (NIPS 2012), Dec. 2012
2011
Dimitar Shterionov, Gerda Janssens, Data acquisition and modeling for learning and reasoning in probabilistic logic environment, In proceedings of the 15th Portuguese Conference on Artificial Intelligence, Oct. 2011
2010
Dimitar Sht. Shterionov, Angelika Kimmig, Theofrastos Mantadelis, Gerda Janssens, DNF sampling for ProbLog inference, In proceedings of the 10th International Colloquium on Implementation of Constraint and LOgic Programming Systems (CICLOPS 2010), July 2010